Why Us
We are a company with a simple vision. For us it started with a few basic questions.

In a world getting more interconnected by the day, why should knowledge and expertise reside on inaccessible islands?

Why should leadership and excellence be not more universal and widespread?

Why should the lessons of failures not be understood and assimilated to enhance the ratio of successful changes?

What will it take for India to truly emerge and lead?
Leaders are vital for our future and well being in this turbulent world where assumptions outlive their usefulness at a dizzying pace. We believe that leadership is an art and a science and that it is possible to discern underlying patterns and design approaches to create a perpetual leadership machine. To us, short term and long term is not a choice, but a continuum.
LeadEdge is passionate about bringing world class leadership development solutions that will address the challenges and needs of organizations in India, in partnership with thought leaders from diverse and relevant disciplines.
LeadEdge offerings focus on enhancing your business performance by developing the organizational and leadership capability to adapt and change.
We help you design and implement focused leadership frameworks and solutions aligned to your strategic goals. We help your leaders develop transformational capabilities and then help you design processes to put that learning into action and shape behaviour.
Combining our expertise in learning and development with our business acumen, we help organizations to discover key developmental needs. We help you design and implement solutions that deliver lasting change by leading the organization through our 5 step Learning Implementation Process.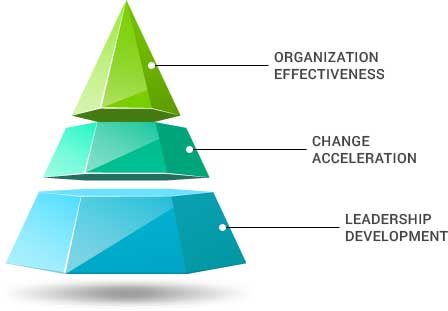 We believe that breakthrough and sustainable results are only possible by addressing the complex system of organizational performance. Having a brilliant strategy without the organizational infrastructure to support it does not work. Neither does skill development, if it truly does not enhance the strategic depth of the organization. Strategy defines the agenda for change, and results are then the outcome of flawless execution.
All our services are built around the conviction that the role of the leader is to foster and accelerate change. Leadership development must be completely aligned to the strategic direction of the business and relevant to the context as well as the role.
Our focus, in addition to developing leaders, is to help alter your DNA and internalize capabilities for growth.
Successful leaders have edge
Anil Sharma
Founder & CEO, LeadEdge
An Electrical Engineer from IIT Kanpur, Anil has spent most of his working life, about 25 years, in the corporate world in Leadership and Organization Development. During his career, Anil has consulted with and advised many organizations, from within and from the outside. He has also worked across industries researching, designing and delivering human capital and organizational effectiveness solutions for companies across the globe.
Since 2008, Anil has been an entrepreneur in the field of organizational and leadership development. He has been actively involved with two start-up companies, and founded LeadEdge in 2012.
Anil has extensive experience in the areas of Strategy, Leadership Development, Executive Coaching, Training and Six Sigma. He also has experience in managing large global teams, functions, customer service and operations in both large companies and at start-ups. He has experience in helping organizations with Change & Transformation. He is also familiar with aspects of organization development and has extensive experience and exposure to developing and implementing learning programs which make a significant impact to the business and individuals.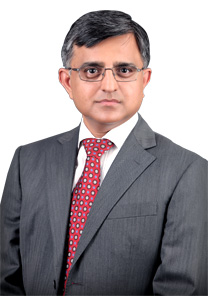 SANGEETA SHARMA
Sangeeta is an Electronics Engineer from IIT-BHU and an Executive MBA from Symbiosis in HR, with more than 25 years of diverse corporate, teaching and entrepreneurial experience.
Her professional experience includes stints at Bharat Electronics Limited and Modi Xerox before she founded Source Consulting, a niche Human Capital consulting company. Her areas of expertise include total quality, organizational behaviour and human resource management. She is the co-founder and director of LeadEdge where she is responsible for leading strategic partnerships, driving solution innovation and management of all operations.